GamBlock has been online since 2000 and effectively helped thousands of problem gamblers overcome their addiction. It is one of the best gambling restriction tools as it blocks access to trading and iGaming sites. Compared to some competitors, GamBlock uses advanced software that overcomes challenges with new casinos. While GamBlock isn't against legal gambling, it was created as full support of individuals who cannot control their gambling habit and help them make a conscious decision to get the GamBlock program to control gambling as well as prevention of underage gambling. When players access any gambling related website or online casino, they will be notified that they have GamBlock and that access is restricted. They will still be able to access any other website and have full control over their browsers except when gaming is attempted.
Advantages and potential negative features to Gamblock
Advantages of using Gamblock
While GamBlock license is active a player cannot remove it and neither can it be bypassed and neither enter a gambling platform.
GamBlock automatically recognises gambling sites and gambling-related content and will block anyone before they access it without them having to enter addresses that they want to be blocked.
Players can choose the ban period to exclude themselves from gambling
Players will not be able to reset a PC or phone and even a factory reset to bypass GamBlock will not be possible
While many online casinos are partnered with GamBlock, they still won't be able to access sites that are not partners.
GamBlock works on any device from PC to Mac and smartphone
Negative features of using Gamban
Gaming like innocent video games will be blocked too with the similarities between gaming and gambling even if it is only in words.
The customer support isn't what it should be especially when a player chooses a basic account.
Gamblock is the most expensive blocker online and nobody will not be able to change their mind or bypass it when they want it removed.
Cost of Gamblock Installation & Pricing
Compatible devices
Players can install GamBlock on many devices including Gamblock for Android, Gamblock for iPhone Mac and Windows. Check official guides for installetion on each device:
Gamblock on Android Devices
Gamblock on IOS Devices
Gamblock for Windows OS
Gamblock for Mac OS
Gamblock Price
| Version of Gamblock | Amount of Devises | Months of Protection | MIN Price | MAX Price |
| --- | --- | --- | --- | --- |
| Non-Samsung Android – GamBlock® Divergence | 1 – 5 | 3, 6, 12, 24 | $10.7 | $15.3 |
| Android Managed Exclusion | 1 – 5 | 1, 2, 3, 6, 12 | $5.0 | $10.5 |
| Windows Personal Titanium | 1 – 5 | 12, 24, 36, 48, 60 | $10.1 | $15.5 |
| Windows Personal Platinum | 1 – 5 | 12, 24, 36, 48, 60 | $7.6 | $11.7 |
| Windows Personal Gold | 1 – 5 | 12, 24, 36, 48, 60 | $4.7 | $7.3 |
| Windows Small Business Titanium | 1 – 5 | 12, 24, 36, 48, 60 | $11.1 | $17.2 |
| Windows Small Business Platinum | 1 – 5 | 12, 24, 36, 48, 60 | $8.2 | $12.6 |
| Windows Small Business Gold | 1 – 5 | 12, 24, 36, 48, 60 | $5.2 | $8.0 |
| Windows Corporate | 10-100 | 12 | $3.3 | $3.3 |
| iPhone and iPads for Power Users | 1 – 10 | 14, 24 | $37.3 | $65.2 |
| iPhone and iPads for Power Users – 30 Day Lock Mode | 1 – 5 | 2, 3, 6, 12 | $11.0 | $22.0 |
| GamBlock for Mac Computers | 1 – 10 | 2, 4, 6, 12, 24, 36, 48, 60 | $6.8 | $12.3 |
GamBlock is not free and a person cannot claim a free trial either. The downside of the blocker might be its price which varies depending on which plan is chosen. It does not offer a single price as users can decide if they want all of their devices blocked or specifics. For example, there will pay a yearly price of $200.40 that will block a single mobile, like an Android. You can check the prices in the table above or at the official pricing page. Minimum and maximum prices are counted as amouunt of money you would pay for one device per month of protection.
How to remove Gamblock software
After the self-exclusion period
Users will be given options for how long they want the software active. A person will have to think carefully as they will see in our Gamblock review, nobody can change their mind and have it removed when it is no longer wanted on their devices. After the period is over, it will automatically phase off from a device. If for some reason there is a problem and it remains active on a device, a user can contact the support team who will make sure it is removed.
Selling a device with GamBlock
When a player buys GamBlock any potential excuse to gamble has been thought off. If he or she sells a device and the buyer wants it removed, it cannot be done until the tool is transferred to a new device. The tool will remain active as problem gamblers might attempt to regain control of their device after a specific period when they are vulnerable. The only time that an exception will be granted is when a licensed gambling counsellor is involved.
When Gamblock is no longer needed
GamBlock has been developed with the mindset of a hardened gambler that at some point admits to having a problem. When doing research on self-exclusion tool and reading Gamblock reviews telling you that you cannot uninstall Gamblock, you should believe these. When anyone decides that they are OK and no longer needs Gamblock, while you might not be and are at a vulnerable stage or even when you are OK, you will not be able to remove Gamblock. Unfortunately, nobody can decide that they are OK after a period when their license is still active. Only with the intervention of a licensed counsellor might the tool be reversed. When a player ticked the box to protect themself against gambling, they will remain blocked.
Bypassing, removing or uninstalling Gamblock
After someone have subscribed for Gamblock UK, then decide after a while that they don't want it or might simply decide that they want to gamble, they are stuck with Gamblock. Even when doing intensive research on how to remove Gamblock, it will reveal that there are some ways to remove or how to uninstall Gamblock. When anyone has paid the price and have the subscription, which is expensive compared to other self-exclusion tools, it is something that remains.
Gamblock is one of the only blockers online that are firm in their policy that almost nobody can remove and neither bypass Gamblock. The system cannot be thwarted and a person will have only one option, wipe their entire computer which is a drastic step and re-install windows. Anything that you have on your computer will be wiped including Microsoft Office
Paid Gamblock alternatives
If you are looking at other blockers try one of these which are also paid blockers:
NetNanny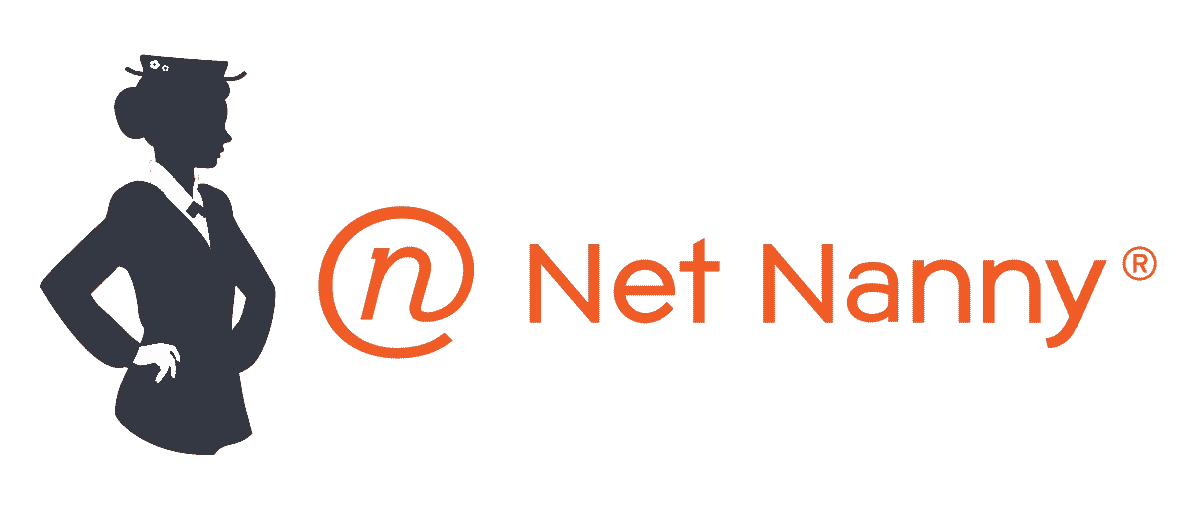 NetNanny costs $39.99 per annum and compatible with Android, Apple, Mac, Windows and Kindle Fire. With this blocker, you can block most websites including casinos. It is a popular software for parental control.
BetFilter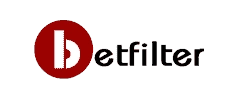 This blocker is affordable compared to others at $69.95 per annum and while it doesn't offer a free trial, you have adequate videos and tutorials to see how it works. Included is an adblocker too.
Gamban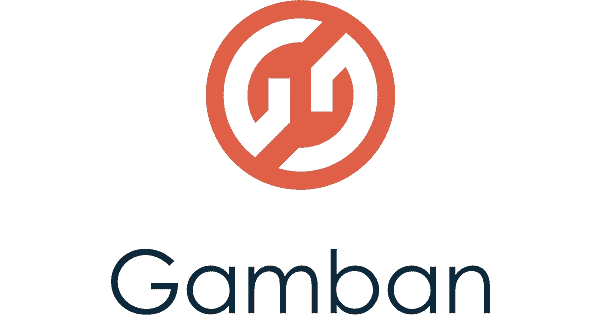 You can get GamBan at $24.99 per annum but you can use it for 14 days free of charge. It is one of the most affordable self-exclusion tools that restrict non-UK gambling and trading sites as well as other iGaming platforms.
Free alternatives to Gamblock
While you might want to gamble less or refrain from gambling for a while without taking the harsh step of total exclusion for longer periods, there are ways to take a break via mobile or desktop. You have full control whether you decide to stop gambling altogether or 24 hours.
Gamstop

When you live in the UK and registered at a casino licensed under UK Gambling Commission you can register at Gamstop. It takes up a few minutes of your time while you are paying nothing. You decide how long and what you want blocked.
BetBlocker

Betblocker is free, which is certainly its main advantage while compatible with almost any device from smartphones to desktops of any make and model. With BetBlocker you can block access to 7, 000 gambling platforms with parental control and self-exclusion tools.
Casinos with self-restriction
There are more operators today that supports responsible gambling than not. Make sure that you are registered with one of the providers that offer inhouse restriction tools. These are reputable casinos that help players setting their own limits regarding deposits, time spent online, hours etc.
FAQ
🛡️ I like to trade in cryptocurrencies, can I continue, if I'm using Gamblock?
When you download and install GamBlock you will have various blocking options like cryptocurrency apps and websites. It is a personal choice and you can make the decision that your trading in crypto classifies as gambling. You will acknowledge that when you exclude yourself from crypto, it is irreversible for the period of the license. It is a decision that must be taken seriously before you hit the subscribe or exclude button as it cannot be reversed again until after the license has expired.
🛡️ What platforms are Gamblock blocking?
As the top anti-gambling software, you will not be able to access any casino or gambling platform. This includes all gambling-related products on social media.
🛡️ Does it Matter to Gamblock, if I have more than one gambling email address?
The problem is when you have used multiple email addresses to gamble you might not be serious about preventing yourself from gambling less and you might have a gambling problem. However, that also makes no difference when you use a software blocker like Gamblock, this tool goes beyond email addresses as it will completely block your device like your computer and smartphones. You will not be able accessing any account related to gambling from any of your devices. It is more than your email address that gets blocked.
🛡️ Can I access Google Play with GamBlock Android active on my mobile?
Yes, you can, GamBlock will prevent anyone from accessing and downloading gambling apps, but not unrelated content. When a person has Gamblock mobile installed, all apps that are available for example, banking apps or chat etc. will not be blocked. Someone with an Apple will also be able to do the same on Apple Play Store when Gamblock iPhone is installed on the device. Any app that is non-gambling like tools, chat, banking, etc. will be allowed without problem.
🛡️ What is Gamblock?
This software gives you better options to stop yourself from playing at gambling sites UK. It uses sophisticated analytics to identify gambling sites and prevent you from accessing them from your device. It comes in few versions, adapted to several devices: Apple, Windows, Android, and Samsung. You can install it on all your devices, so you'll have no other choice but to restrict your harmful habits.
There's no such thing as Gamblock free, though. This software works on subscription, based the number of devices you use. A simple two-month subscription for two Apple devices will cost $68.31. It's not affordable, and that's its main flaw. A gambler's psychology works this way: "I'd rather deposit that money for online play."
Gamstop, on the other hand, is entirely free. That's why it's such a beneficial solution how to block gambling sites. However, for those who want to attack all fronts of gambling addiction, Gamblock is the way to go.